Black-chinned Hummingbird Photo by Mason Rose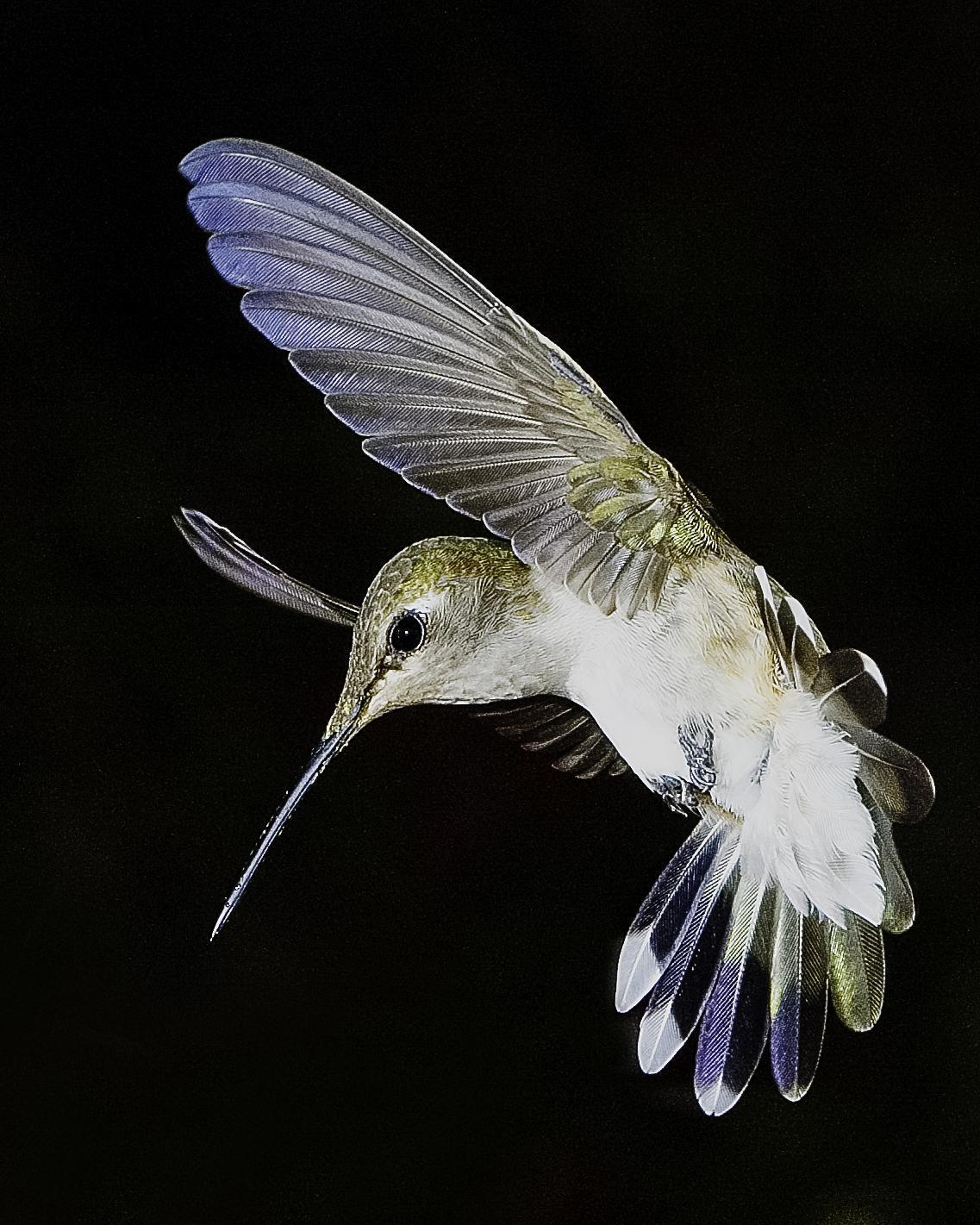 ---
Archilochus alexandri
Adult female
Location

United States > Arizona > Santa Cruz

Month

April

Caption

Female hummingbirds can be confusing. The strongly curved P10 (outermost primary) makes this either a Black-chinned or Ruby-throated Hummingbird. This bird is a Black-chinned based on the gray/green forehead. Other marks to note that help differentiate Black-chinned from other small western hummingbirds are the mostly white underparts and chin; the faint wash of buff on the lower flank; and the tail that lacks rufous with broad white tips on the outer 3 sets of tail feathers.

The month (April) suggests that this must be an adult female. This ID is confirmed by the shape of the P6 (the sixth primary, counting from the inner-most primary towards the outer part of the wing) which is rounded at the tip of the quill and with a sharp angled edge at the rear corner. Also the tail feathers are rounded versus sharply pointed in immature males.
---
Login to suggest changes to this photo.