Scissor-tailed Flycatcher Photo by Dave Zittin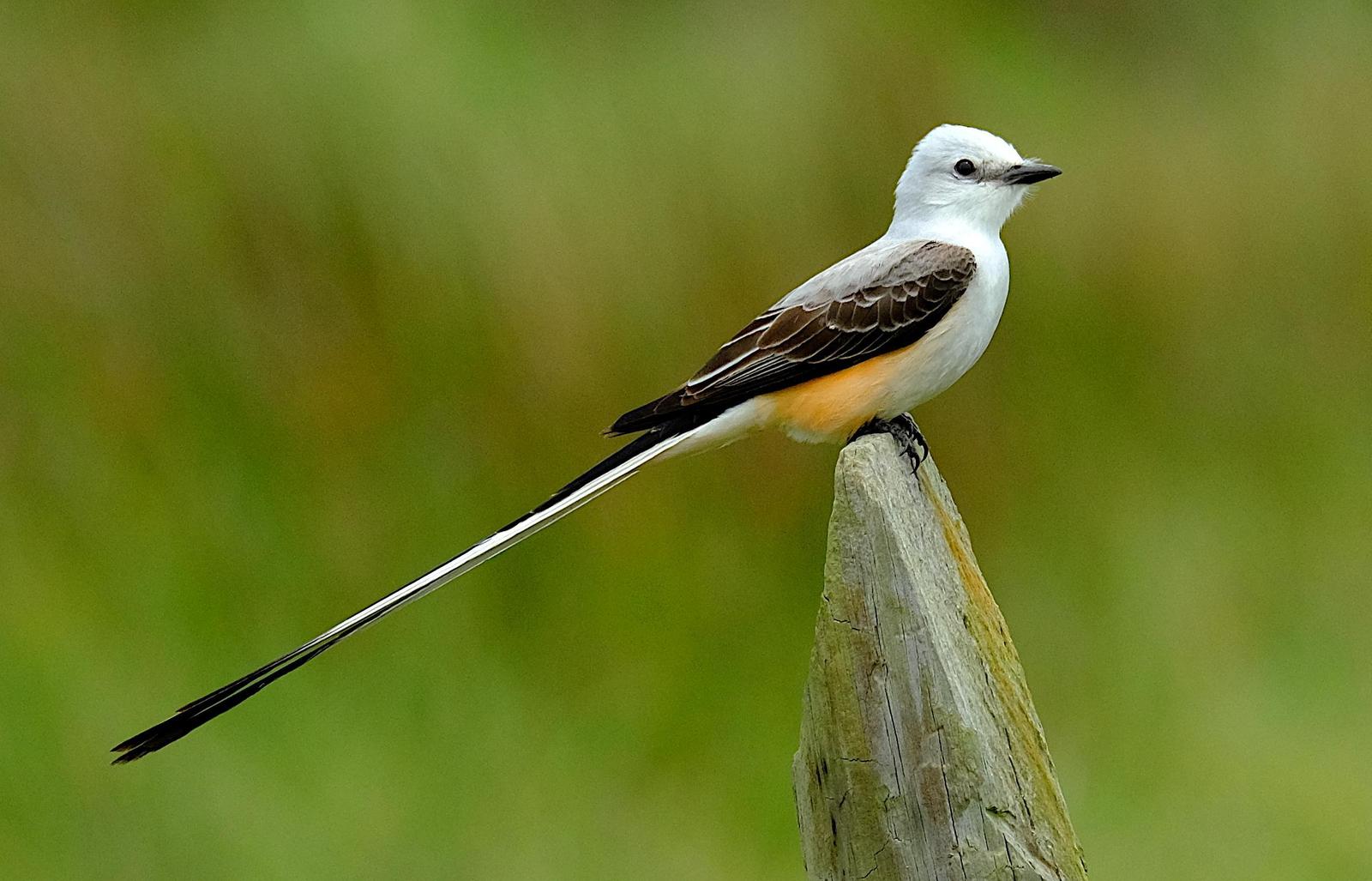 ---
Tyrannus forficatus
Adult
Location

United States > Texas > Gonzales

Date

Apr 24, 2019

Caption

The Scissor-tailed Flycatcher taken on a fence post on the Bolivar Peninsula, Texas. The long tail and the salmon-colored flanks give away this bird that likes to perch in plain sight.
---
Login to suggest changes to this photo.