Sword-billed Hummingbird Photo by Ann Doty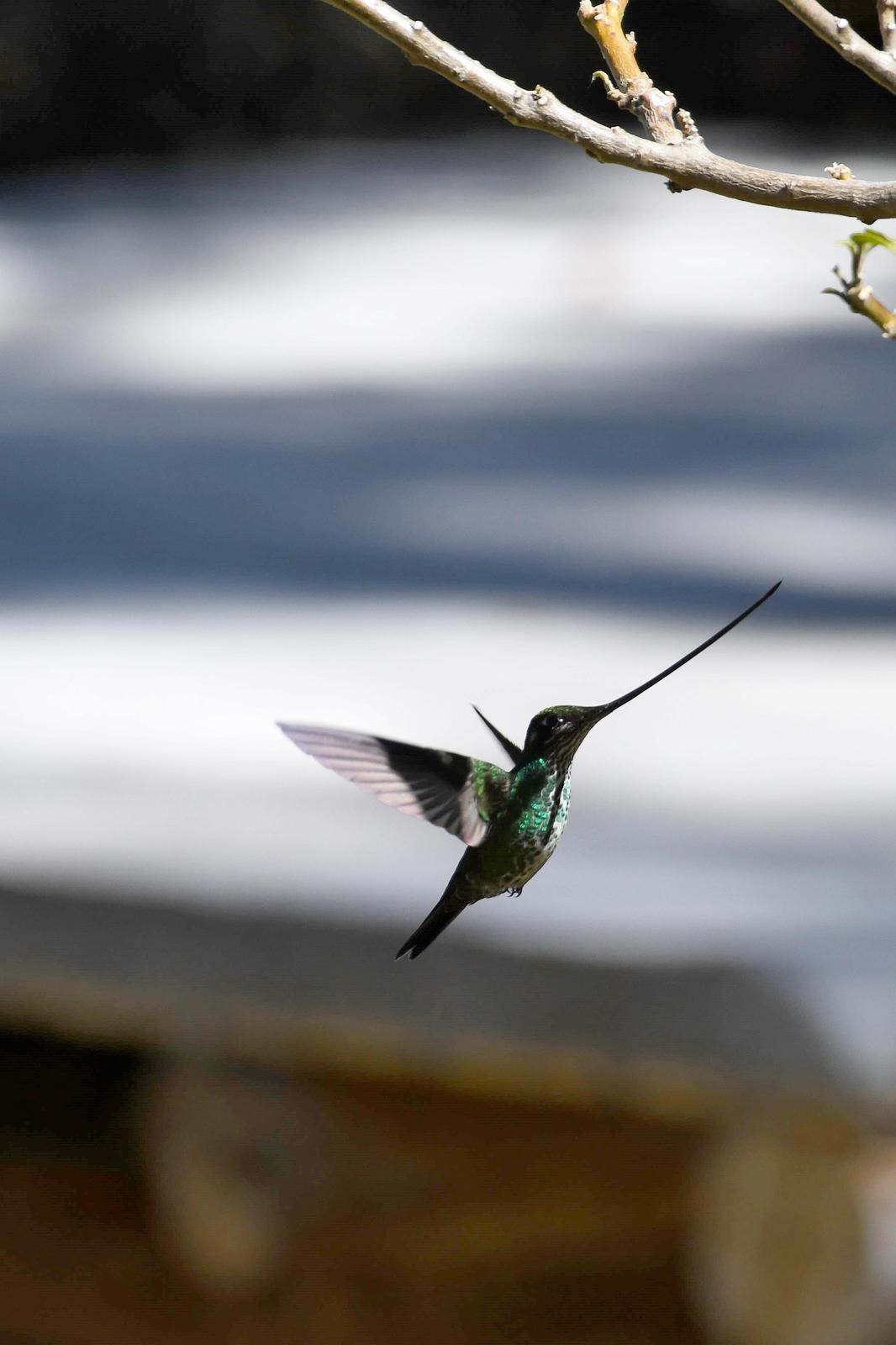 ---
Ensifera ensifera
Adult female
Location

Peru > Cuzco [Cusco]

Date

Jul 04, 2019

Caption

#photocontest2019

Cotinga Camp; Cuzco, Peru
With VENT tour guide Doris Valencia

This ridiculous hummingbird has the longest bill in relation to its body size of any bird in the world. In addition to the striking bill, look for the overall muted green body color with a bronzy head.
---
Login to suggest changes to this photo.