Red-crested Cotinga Photo by Ann Doty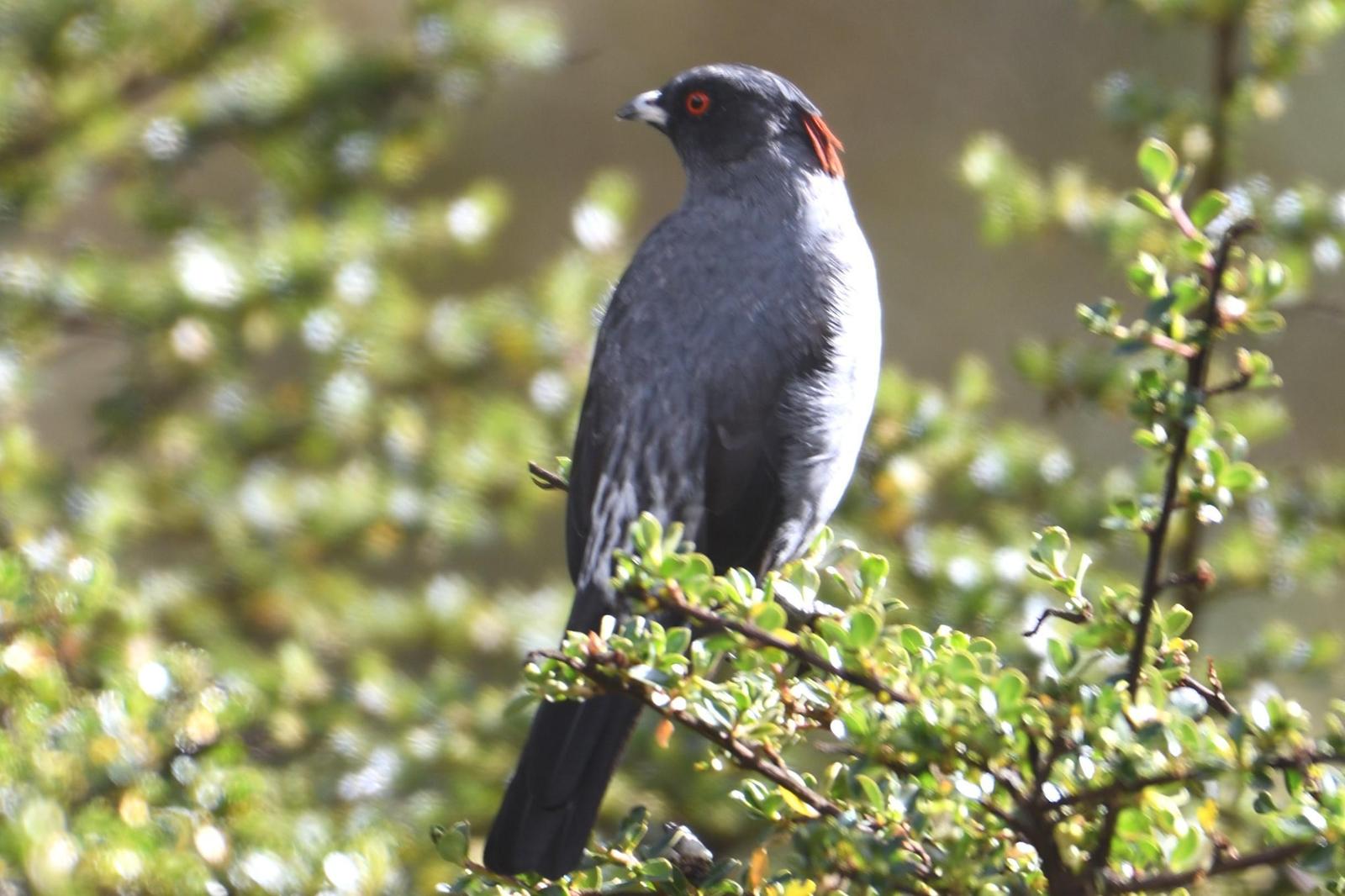 ---
Ampelion rubrocristatus
Adult
Location

Peru > Cuzco [Cusco]

Date

Jul 04, 2019

Caption

#photocontest2019

Malaga Pass; Cusco, Peru
with VENT tour guide Doris Valencia

This plump gray bird is a regular sight atop patches of trees from the temperate forest zone to above treeline in the Andes. both sexes are medium gray with a darker face, blackish wings, and a white band on the tail (visible in flight). The namesake red crest is usually laid flat down the nape, but is occasionally raised into a spectacular splayed bouquet of feathers.

---
Login to suggest changes to this photo.