Swallow-tailed Gull Photo by Ann Doty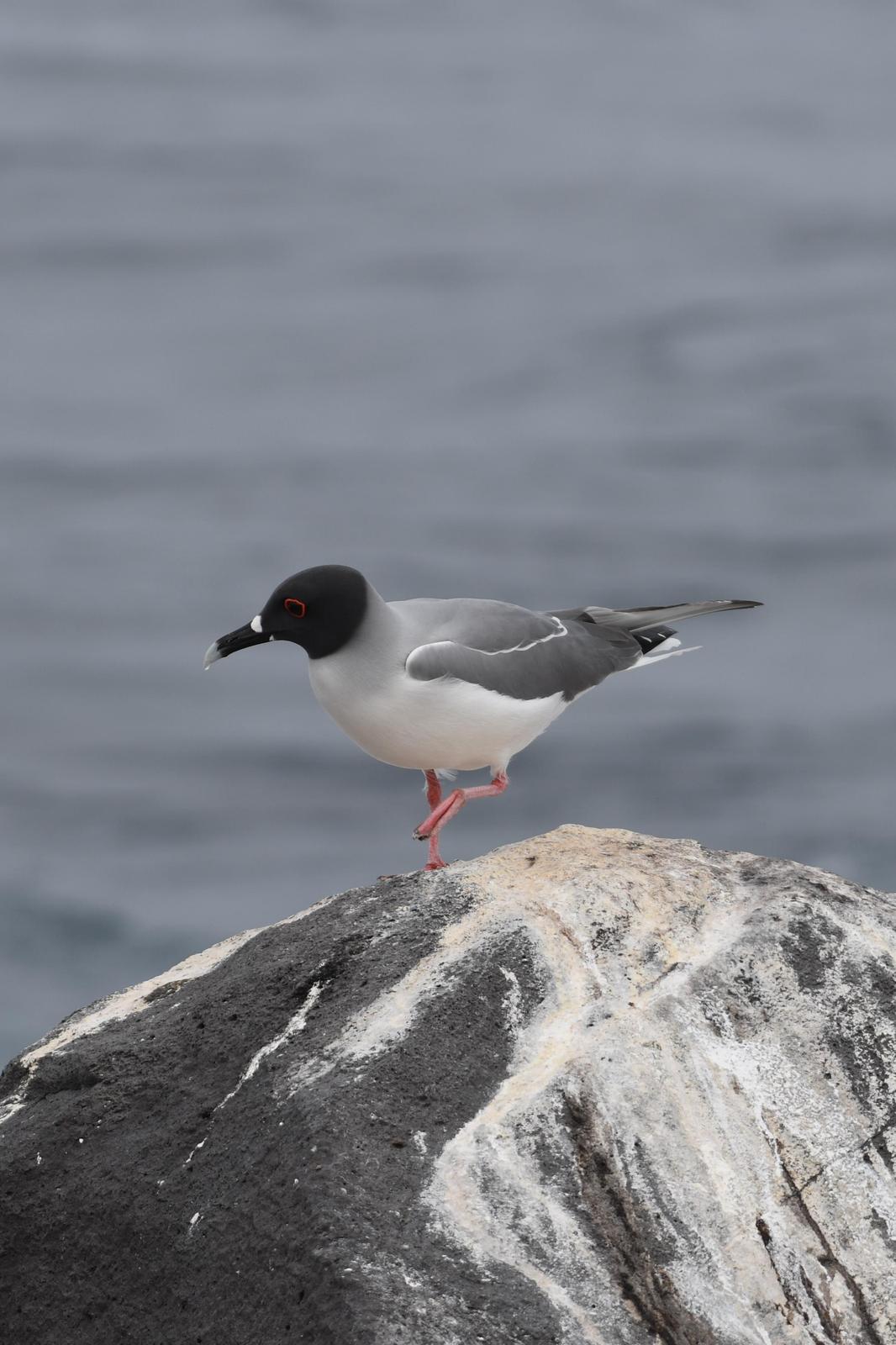 ---
Location

Ecuador > Galápagos

Date

Jun 28, 2019

Caption

#photocontest2019

Espanola Punta Suarez; Galapagos Ecuador
with VENT tour guide Michael O'Brien

Breeding adults are mostly pearly gray with a black head, red eyering, pinkish legs, and a pale-tipped bill with a white spot at the base. In flight, note striking three-toned wing pattern with gray, white, and black.
---
Login to suggest changes to this photo.