Small Tree-Finch Photo by Ann Doty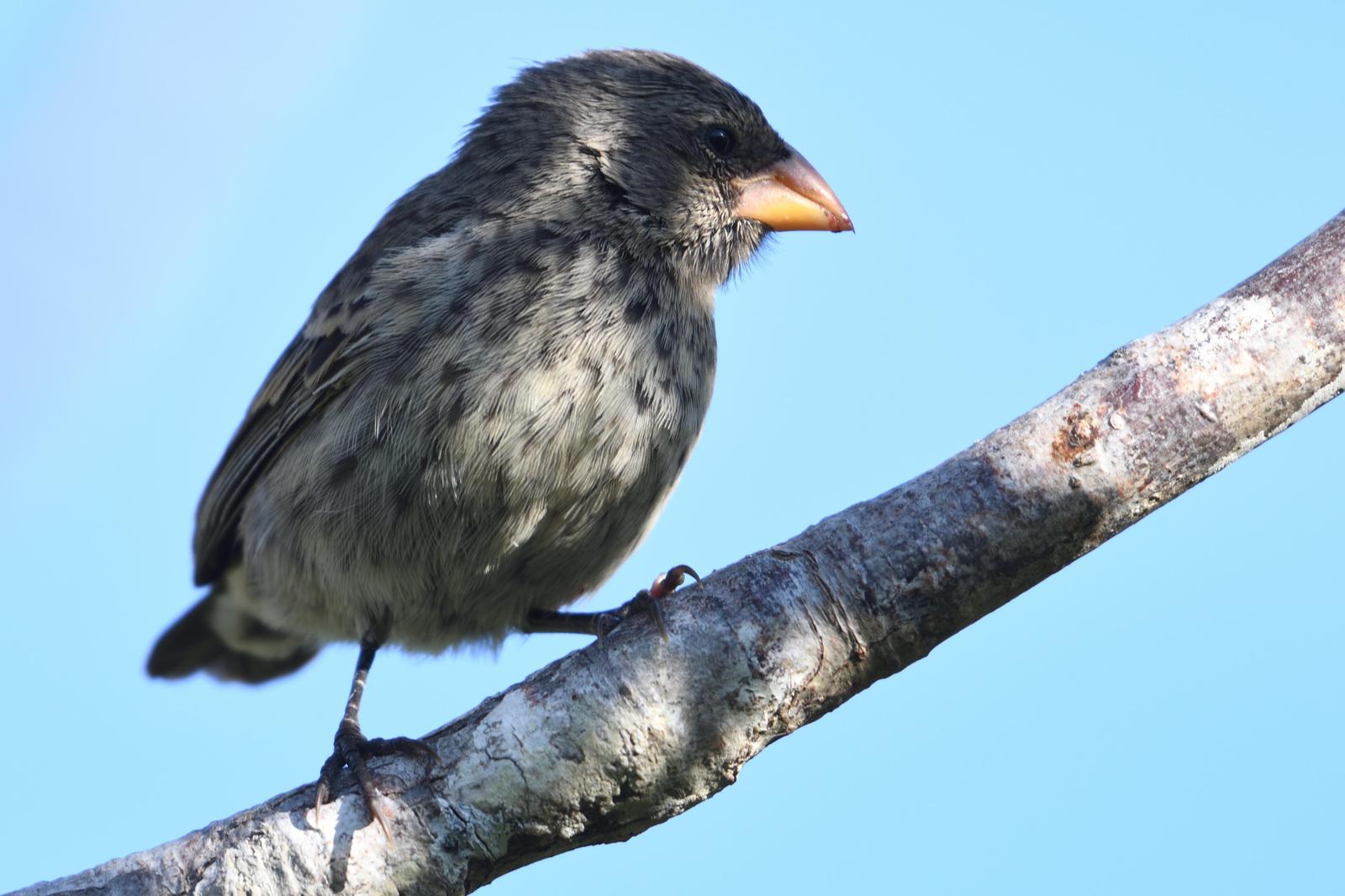 ---
Camarhynchus parvulus
Adult
Location

Ecuador > Galápagos

Date

Jun 24, 2019

Caption

#photocontest2019

Isabela--Urvina Bay (Urbina Bay); Galapagos Ecuador
with VENT tour guide Michael O'Brien

This is the smallest and the most common and widespread of the three tree-finches. It is a small Darwin's Finch with a short and stubby rounded bill. Males are black hooded, olive-brown on the back and white on the belly; while females are browner and streaked, including on the breast.
---
Login to suggest changes to this photo.