Empress Brilliant Photo by Ann Doty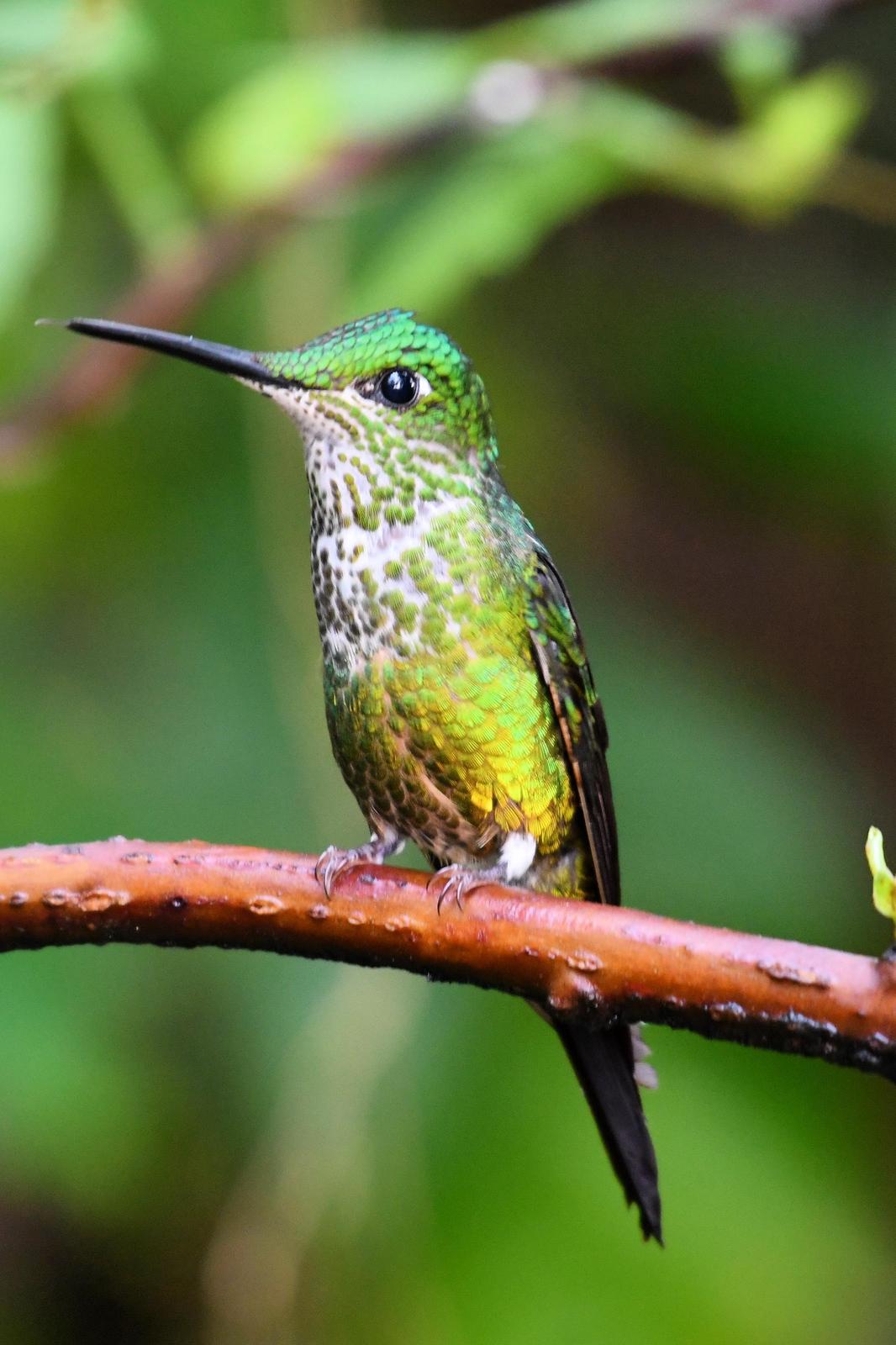 ---
Heliodoxa imperatrix
Adult female
Location

Ecuador > Pichincha

Date

Jun 20, 2019

Caption

#photocontest2019

San Tadeo Birdwatching Feeders
Pichincha Ecuador
with VENT tour guide Michael O'Brien

Large, thick-billed, and long-tailed, with golden sheen on the belly. Male has a violet throat patch, and female has white on throat and breast.
---
Login to suggest changes to this photo.